Click here for Wildflower Enterprises Custom Embroidery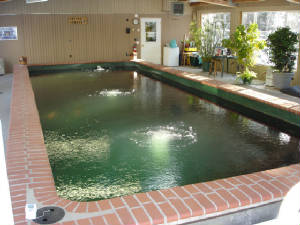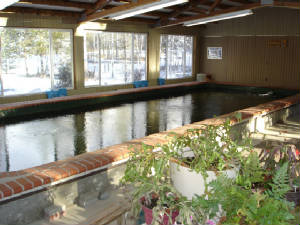 Three 8-foot flourescent light fixtures now provide great lighting for viewing koi even on a dreary day.
Our koi pond is full as the fish keep growing. 22,000 gallons 14 x 36 feet and over 8 feet deep.
The green P1 sealant makes a beautiful backdrop for the koi as they swim in their new home.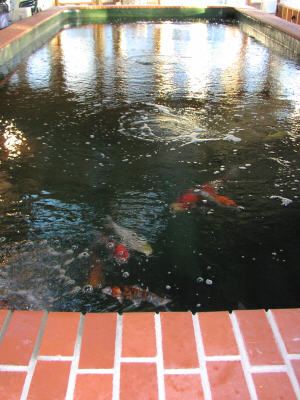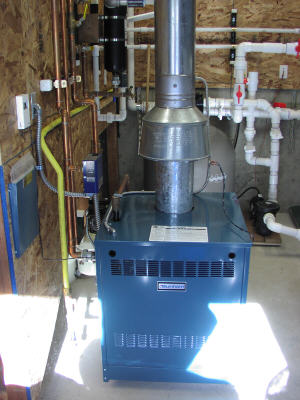 Moser Heating installed this propane-fueled heater that serves the pond, the air heater and the new quarantine tank.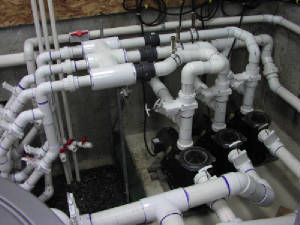 This manifold looks complicated but is basically pretty simple. The three Money Saver pumps pull water from the three filters, and all flows through this manifold into tpr plumbing. Water flow can be adjusted as needed to obtain the appropriate water movement into the pond.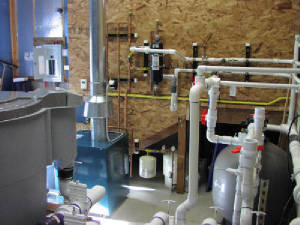 Here's some of the plumbing involved in heating the pond.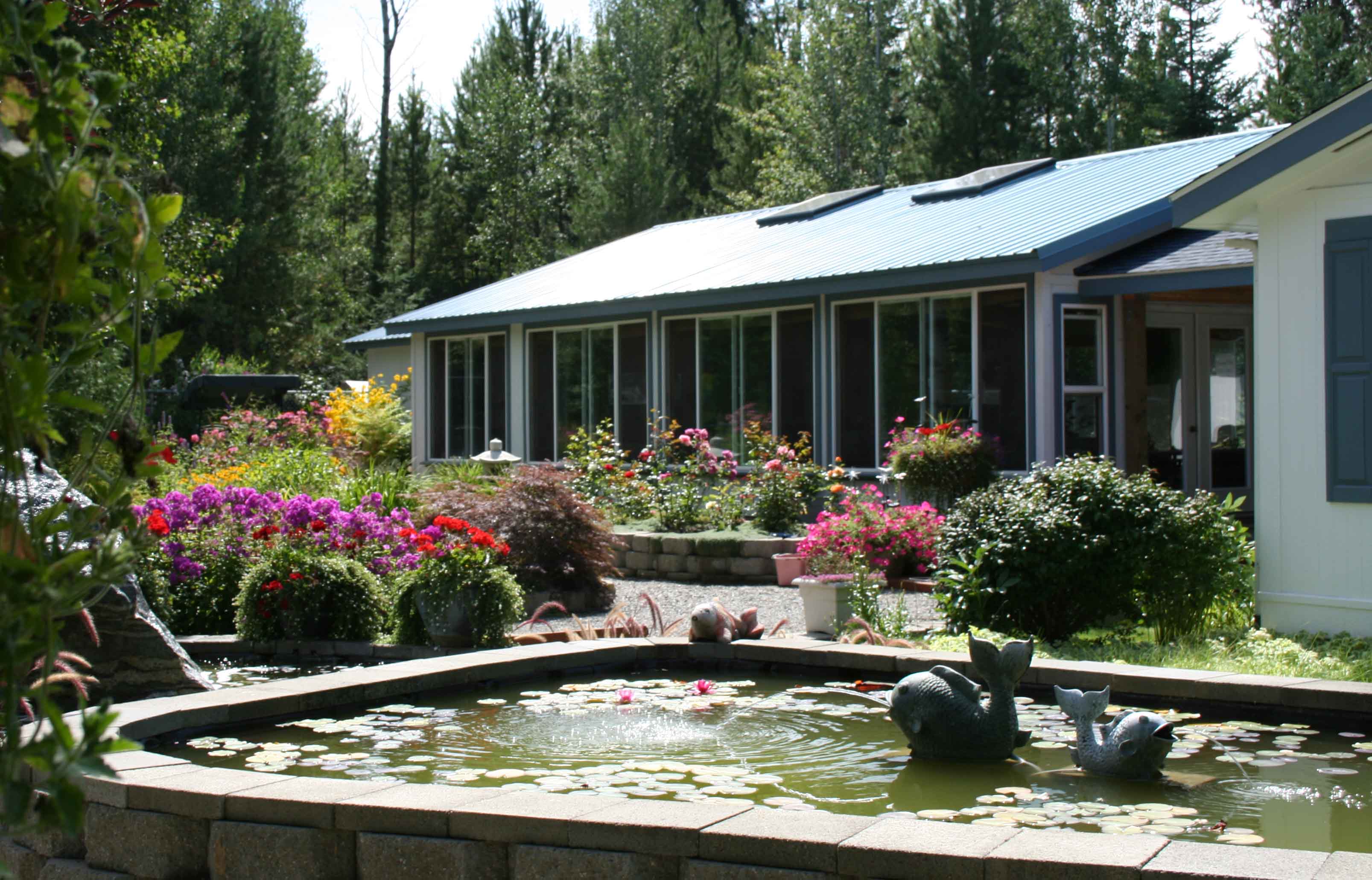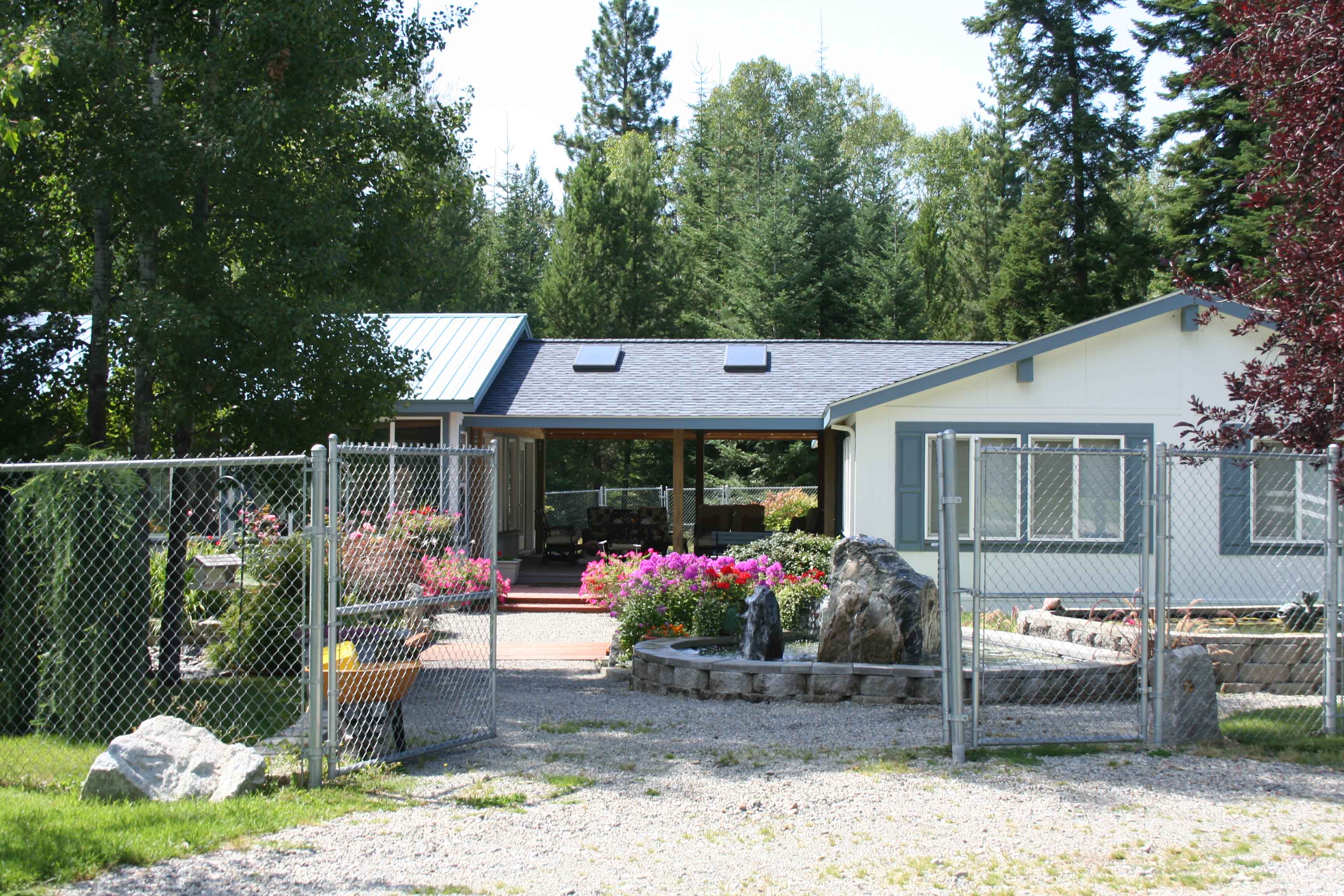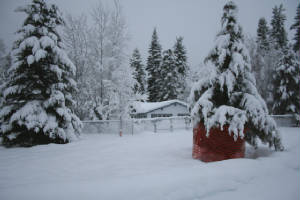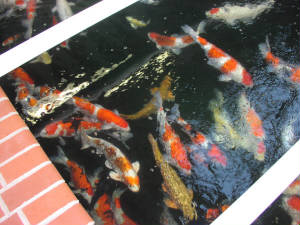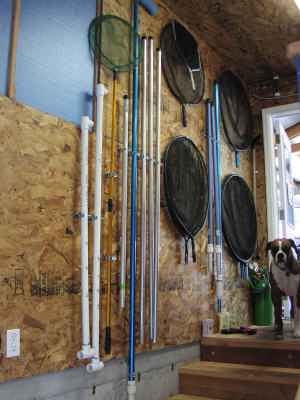 Nets and poles hang nicely on the equipment room wall ready for easy access to the pond.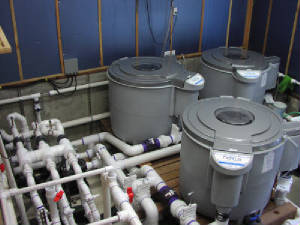 Three Nexus filters with Answers keep the water quality perfect - each system is plumbed separately to allow flexibility when cleaning or treating the pond.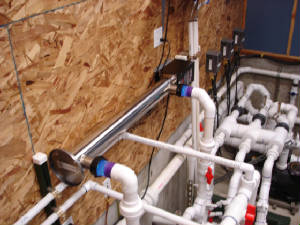 The Zapp ultraviolet light mounted in the equipment room is doing a great job of keeping the green water under control.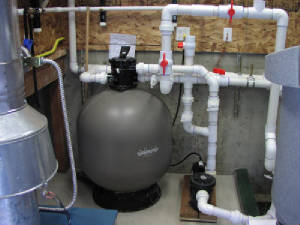 This bead filter and pump is dedicated to the skimmer and heat exchanger. The filter polishes the water for great clarity and the thermostatically controlled heater maintains the water temperature with only a 1 degree variance.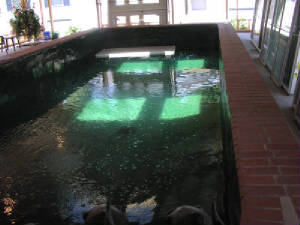 Four skylights in the ceiling allow lots of natural sunlight to compliment the light coming through the side windows.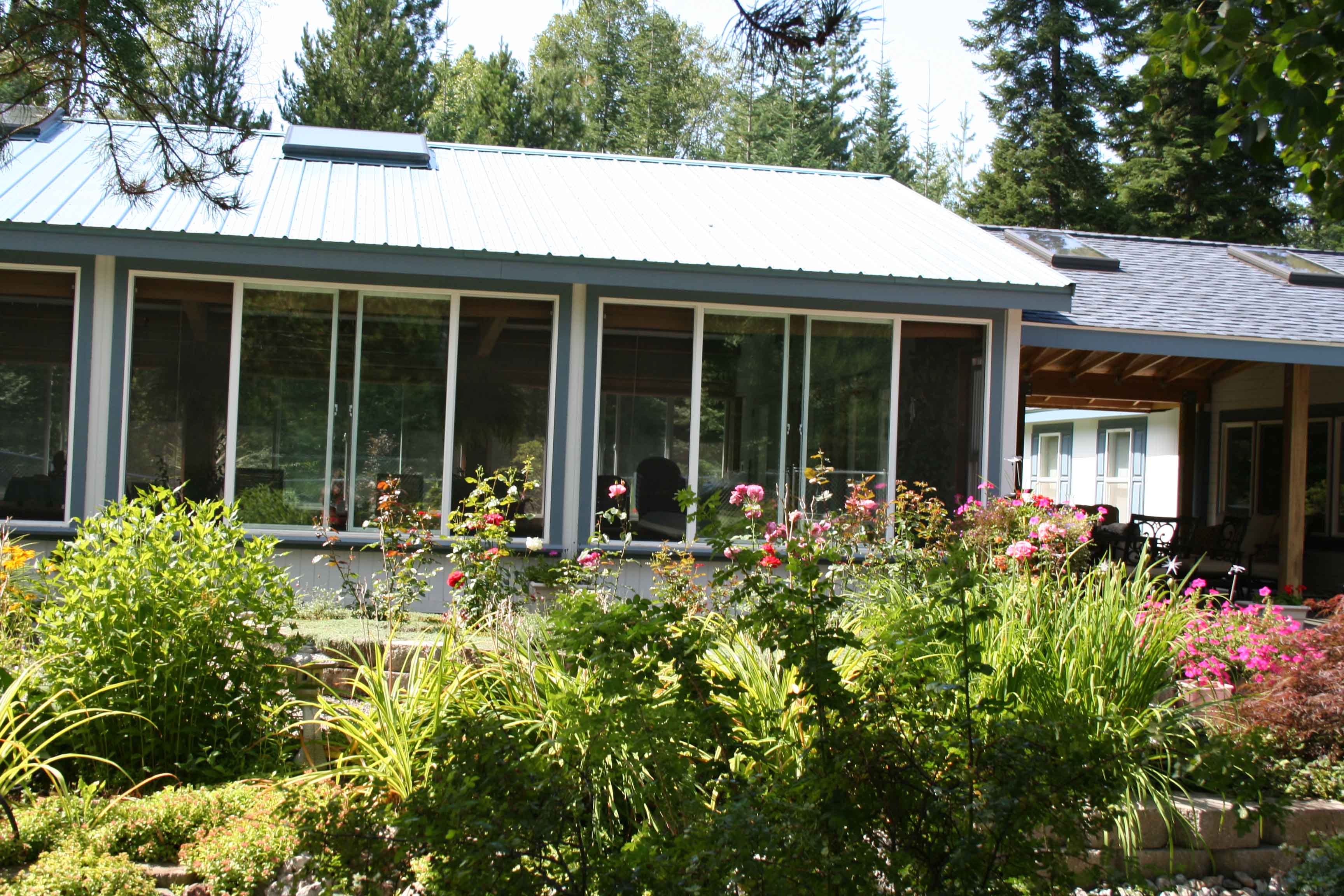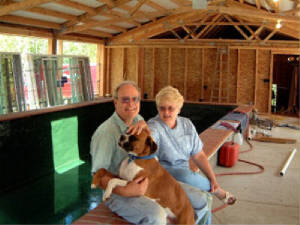 .